Thousands of ships that sank during WWII are leaking oil. With the disintegration of their rusty tanks, it is not a question of whether a "peak leak", a breakthrough with far-reaching consequences for the environment, will happen, but when.
Current estimates assume 2.5 to 20 million tons of oil stored worldwide in these potentially dangerous wrecks – about twice to twenty times as much as the amount that went into the sea in 2010 during the Deepwater Horizon catastrophe.
The same applies to other toxic substances such as ammunition. We must detect, investigate and treat potentially dangerous wrecks now, before they harm fauna and flora. Between 1939 and 1945, more than 300 ships were sunk in the Mediterranean alone, including 20 tankers.
The following NewScientist graph impressively shows the incredible amounts of heavy oil lurking at the bottom of our oceans.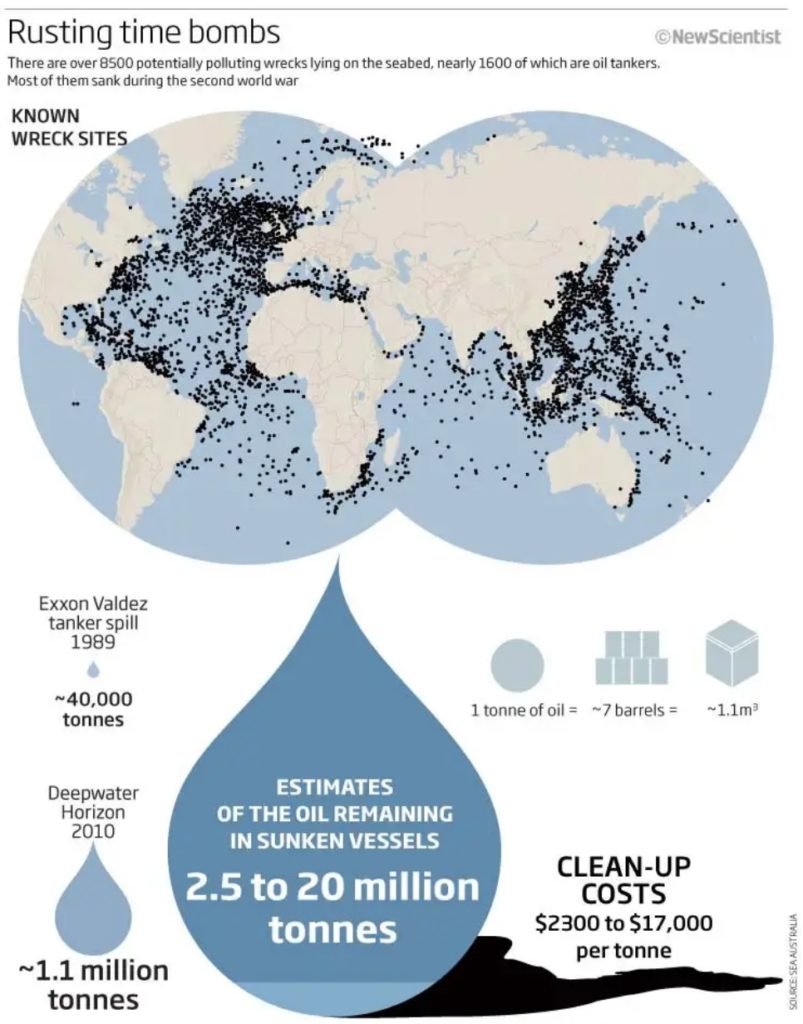 Most have still not been located, few have been inspected or even decontaminated. This is where our Marine Conservation Project Clean Wreck comes in, with the aim of tracking down as many of these ticking bombs as possible and making them harmless.
More about the race against the ravages of time, which gnaws at the steel of the oil tanks under
Wreck decontamination and dive site preparation